Welcome to our class! Check this page often for news and announcements.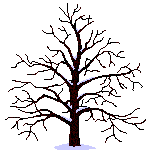 Follow LHS Spanish on Twitter: @burgspanish

Students and Parents sign up for Spanish Remind texts by texting the following codes to the following numbers:
Spanish Block 1 text: @chalupa to 81010
Spanish Block 2 text: @tacos to 81010
Spanish Block 3 text: @guacamole to 81010
Spanish Block 4 text: @enchiladas to 81010
Spanish Club text: @tortillas to 81010
Spanish Honor Society text: @lhssociety to 81010
Educators Rising text: @iwillteach to 81010
Study your vocab on Quizlet.com or the Quizlet app! Just search my username to access the flashcards and games: amandadavislhs
DESCRIPTION OF LEVEL OF STUDY
This course provides students with opportunities to continue the development of their listening, speaking, reading, and writing skills. Students will participate in simple, real­life conversational situations that incorporate learned elements of the language and culture. Students will compose sentences, which narrate, describe, compare, and summarize familiar topics from the hispanic culture. Students will develop a better understanding of the similarities and differences between cultures and languages and examine the influence of the beliefs and values of the hispanic culture(s).
Spanish II is characterized by language behavior that moves from imitative to reflective (that is, a more thoughtful rather than automatic response to a situation or question). Students will begin to respond in more complete and purposeful ways to meet their practical needs.
---
National Board Certified in World Languages
Union University - Master of Education
University of Memphis - B.A. Spanish Language and Literature
Experience
---
Lewisburg High School (August 2014- Present): Spanish 2, 3, 4
Lake Cormorant High School (2009 - May 2014): Spanish 1, 2, 3
Spanish Club Sponsor
Spanish National Honor Society Sponsor
Educators Rising Sponsor
Member of The American Association of Teachers of Spanish and Portuguese
This is my eleventh year of teaching Spanish. I have a bachelor's degree in Spanish from the University of Memphis, a Master's Degree in Education from Union University, and am a National Board Certified Teacher in World Languages. I have traveled throughout Spain, Mexico, and Ecuador. My husband is a social studies instructional advisor, and we have a daughter at LHS. We are members of Longview Heights Baptist Church. I love to read my kindle, garden, cook, and travel. I love teaching Spanish, and couldn't see myself doing anything else. I have the best job in the world! I am very excited to be at Lewisburg High School! Go Patriots!
Materials for all classes (Spanish 2,3,4):
· Pencils and/or pens
· Loose-leaf paper
· Binder (for taking notes, vocabulary, and worksheet storage)
· 1 box Kleenex to be left in class
· Spanish Dict app on phone (free) or paper Spanish/English dictionary
Spanish novels required for class: These can be bought online at Amazon, carlexonline.com, or teachersdiscovery.com. *Used copies are fine if available on Amazon
· Spanish 2: El escape cubano by Mira Canion
Esperanza by Carol Gaab (*don't confuse with Esperanza Rising)
Spanish 3: Frida Kahlo by Kristy Placido
Don Quijote, el ultimo caballero by Karen Rowan
La Vampirata by Mira Canion
Teacher's Wish List
· Extra box of Kleenex
· Bag of individually-wrapped candy for prizes
Spanish Spelling Bee Word Lists