Welcome to our class! Check this page often for news and announcements.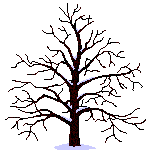 Follow LHS Spanish on Twitter: @burgspanish

Students and Parents sign up for Spanish Remind texts by texting the following codes to the following numbers:
Spanish Block 1- text @chalupa to 81010
Spanish Block 2- text @tacos to 81010
Spanish Block 3- text @guacamole to 81010
Spanish Block 4- text @enchiladas to 81010
Spanish Honor Society- text @lhssociety to 81010
Educators Rising- text @iwillteach to 81010
Study your vocab on Quizlet.com or the Quizlet app! Just search my username to access the flashcards and games: amandadavislhs
National Board Certified in World Languages
Union University - Master of Education
University of Memphis - B.A. Spanish Language and Literature
---
Experience:
Lewisburg High School (August 2014- Present): Spanish 2, 3, 4
Lake Cormorant High (2009 - May 2014): Spanish 1, 2, 3
Spanish National Honor Society sponsor
Educators Rising sponsor
Book Club sponsor
Member of The American Association of Teachers of Spanish and Portuguese
This is my 14th year of teaching Spanish. I have a bachelor's degree in Spanish from the University of Memphis, a Master's Degree in Education from Union University, and am a National Board Certified Teacher in World Languages. I have traveled throughout Spain, Mexico, and Ecuador. My husband is a social studies instructional advisor, and we have a daughter at LHS. We are members of Longview Heights Baptist Church. I love to read, garden, cook, and travel. I love teaching Spanish at LHS, and couldn't see myself doing anything else. I have the best job in the world!
Materials for all classes (Spanish 1,2,3,4):
· Box of colored pencils
· Pencils and/or pens
· Loose-leaf paper
· Binder (for taking notes, vocabulary, and worksheet storage)
· 1 box Kleenex to be left in class
· 1 bottle hand sanitizer to be left in class
· Spanish Dict app on phone (free) or paper Spanish/English dictionary
Teacher's Wish List
· Extra box of Kleenex
· Clorox Wipes